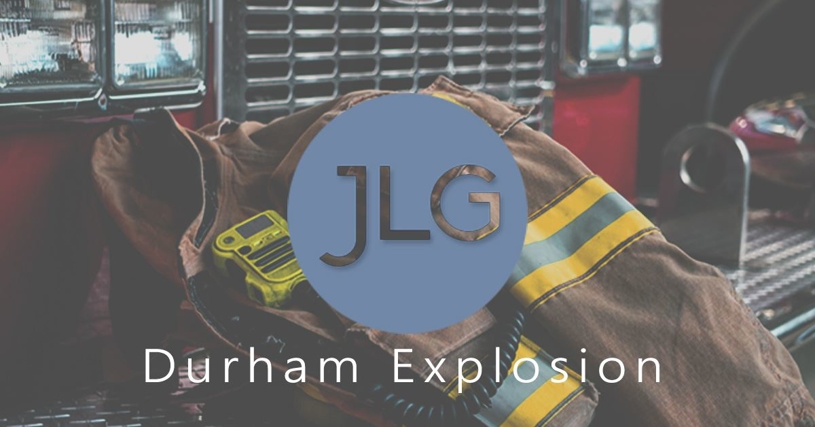 Durham Explosion Leaves 17 Injured After Catastrophic Gas Leak
North Carolina Gas Explosion Devastates City Street
By Jensen Law Group
Wednesday morning, April 10, 2019, a building in Durham was destroyed in an explosion caused by an underground gas leak in the sidewalk at the front of the building. A contractor working under the sidewalk struck a 2-inch gas line, causing the building to explode and partially collapse. Seventeen injured persons were transported to the hospital, with several in critical condition, and one confirmed deceased after the blast. Witnesses likened the area to a war scene, with first responders scrambling to help those involved and securing the building.
By Wednesday afternoon, the main fire was contained and condensed to hot spots on site, but excavations were still under way to clear the building and remove debris that was scattered across the city street. Nearby buildings, offices, and storefronts were also greatly affected, with injuries from the earthquake like event. Many nearby buildings experienced windows breaking or blowing out due to the explosion, resulting in deep lacerations and head wounds. With the amount of injuries and the destruction of a good portion of the city block, investigations and reparations will undoubtedly take some time.
As investigators review the scene, determine the full cause, interview those involved, and uncover the spectrum of injuries, those affected will be dealing with the aftermath and recovery process. If you or someone you love was involved in this accident, contact our personal injury attorney at Jensen Law Group. Our attorney can help you pursue compensation for lost wages, medical bills, and recovery costs. We are experienced with cases of catastrophic injury, construction work injury, industrial accidents, and wrongful death. We can work with you to compile the information needed to file a claim and guide you in the legal process so that your medical bills and lost wages are not ignored.